People are trading life in the crowded city for a peaceful life on the lake where they can enjoy more time outdoors with their families. If this sounds like your current mindset, Keowee Key should be on your radar. The area is as beautiful as it is peaceful. You'll wake up to stunning views of the lake and always have something to do. But beyond that, Keowee Key is a great place to invest in real estate. If you're considering the area, let's look at our top four reasons to make Keowee Key your home.
1. It's a Great Investment
When considering where to buy real estate, you should look for more than just a pretty house with a nice view. You need to make sure it's a wise investment. Keowee Key fits checks both of those boxes. This is especially true if you purchase a waterfront home. They are hard to come by, but you are almost guaranteed huge returns when it comes time to sell if you can get in.
Keowee Key real estate has been consistently strong, even when other areas are in the midst of a dip. Your property would also make an excellent short-term rental since Keowee Key has become more popular with tourists in recent years.
2. Strong Economy
Even though the pandemic has caused some local economies to lose strength, Keowee Key SC is still holding strong. Since more and more people are working from home permanently, they have decided to move to an area with fewer people and more outdoor opportunities. This has made Keowee Key real estate prices increase, and we are likely to see an increase in commercial development as a result.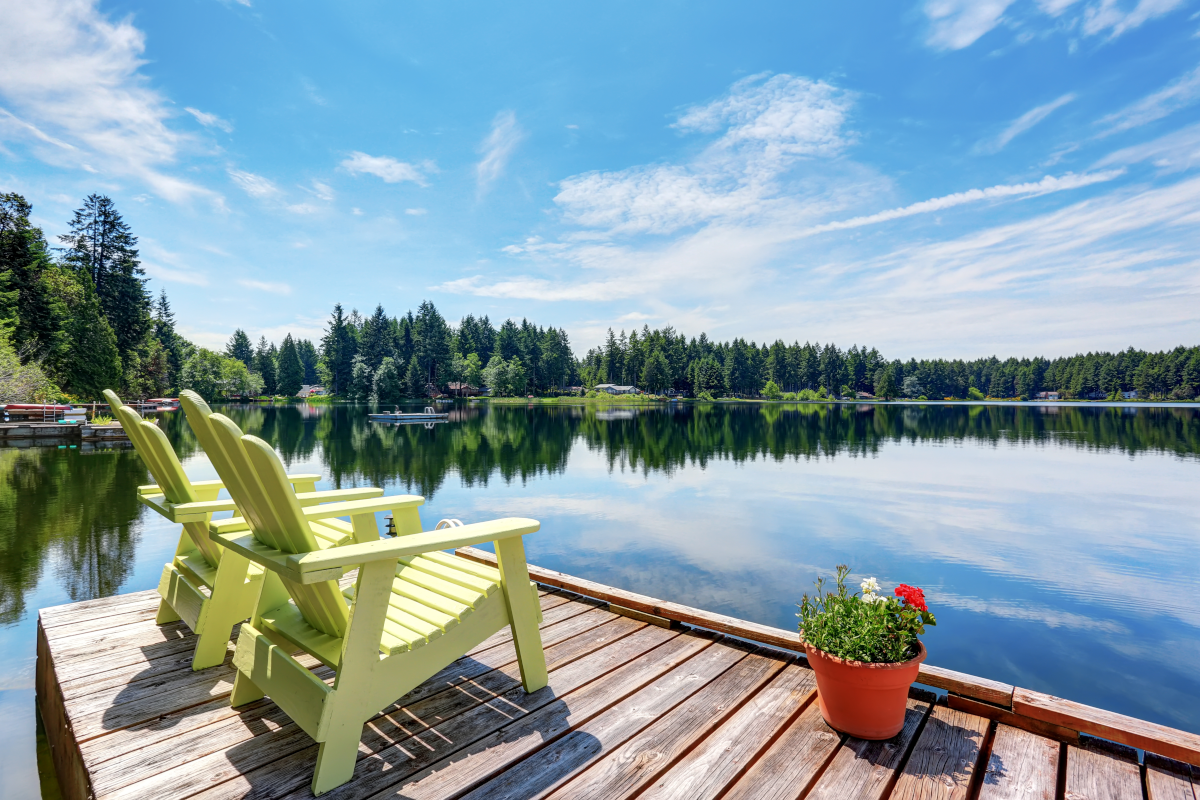 3. So Many Amenities
Of course, you have the lake and all the fun activities that come along with it, but Keowee Key has tons of other amenities to choose from. There is a fitness and racquet center with 40 exercise classes per week, cardio equipment, and free weights. There are also walking trails, a tennis club, a 25 meter heated indoor pool, six outdoor pools, and a pickleball court with close to 200 active members.
4. Great Location
There are plenty of places to go for a day trip or quick weekend getaway in the rare event that you want to get away from Keowee Key. If you're itching for a trip to the city, Greenville is about an hour away, Asheville is an hour and forty-five minutes north, and Atlanta is a little over two hours away. You are also close to plenty of beautiful National Forest land where you can camp for a weekend or take a drive to the Carolina Coast for a long weekend away.
Let's Get Moving
If you think Keowee Key, SC is the place for you, give us a call. We are local real estate experts and would love to show you around town and help you find a home that meets your home search criteria.